Originally Published on TabletMag.com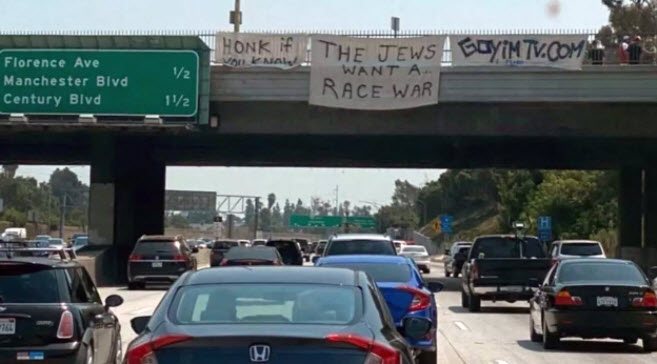 I don't think of Delaware as a center of anti-Semitic hate. But on the night of Aug. 26, the University of Delaware's Chabad house was burned to the ground, causing an estimated $75,000 worth of damage. According to the state fire marshal, the fire was intentionally set. While the university's president acknowledged that the site was "an active part of UD's religious, faith, and spiritual diversity" the fire marshal's office found no indication that this was a hate crime. Gov. John Carney called the crime "upsetting."
Only three years earlier, in 2017, Gov. Carney was showing his solidarity and support while visiting the Siegel Jewish Community Center and its Albert Einstein Academy primary school in Wilmington after the JCC received five bomb threats in the space of two months. In February of this year, the same JCC reported that it's still receiving bomb threats. Delaware's Jewish community is pushing for an expansion of the state's hate crime laws.
The pathway from experiencing casual hatred to receiving bomb threats to living communal life under siege to suffering defaced and burned down buildings is all too wearyingly familiar for Jews in Delaware, as well as in the traditional urban centers of American Jewish life. Horrifying footage from Brooklyn on August 29 showed two Haredi men being rammed by a car—an incident that seems no more politically determinable than the regular anti-Semitic chanting or vandalizing of Jewish property at Black Lives Matter marches, or white supremacist bomb threats.
Two weekends ago, a sign reading "The Jews Want a Race War" appeared over the I-405 freeway in Los Angeles. It was dangled by a man named Jon Minadeo Jr. One sign turned into two, with the adjacent sign reading "Honk if you know." According to witnesses many cars honked. The sign was eventually removed.
The following day, Minadeo was filmed outside the Chabad in Marina del Rey, exercising his free speech rights against America's Jews once more as part of a tour he dubbed "Name the Nose." "These Jewish terrorists are the people behind 9/11," he shouted on the steps. The white van he drove was graffitied with slogans that offer some of his conspiracy theories: "The Jews are spawns of Satan," "Trump is owned by Jews," "Jews run Hollywood." His group, the Goyim Defense League, posted anti-Semitic flyers last year in San Francisco and run a YouTube-style site called Goyim TV.
What do all these incidents have in common? Not that they are the unique province of "the right" or "the left"—but that they are happening in America on a daily basis and both the mainstream press and the organized Jewish community seem determined to ignore them. Last summer, Armin Rosen documented the "routine" attacks upon the city's visible Jews. "The increase in the number of physical assaults against Orthodox Jews in New York City is a matter of empirical fact," he stated, while detailing the steep rise in numbers from the NYPD hate crime unit. The question Rosen raised then was why the country's biggest wave of hate crimes was apparently not worthy of notice by any of the city's major newspapers, the mayor's office, the Justice Department, or civil rights groups; six months after his article was published, it was still the only long piece on the subject.
What became clear to me from the I-405 incident is that America's Jews don't see anti-Semitism, even when it's dangling over a freeway in one of its most liberal cities in broad daylight. But perhaps it isn't odd that mainstream media haven't reported on it when American Jews won't admit that anti-Semitism is a real problem in this country, and when so few of our high-profile Jews speak out against such attacks. Why would the media consider it of public interest if the Jews don't?
It seems that American Jews don't see anti-Semitism in America because they don't want to, not because it isn't real. They choose not to see it because it makes them uncomfortable. Or they only see it when it comes from the other "side."
Yet for an outsider, the normalizing of open anti-Semitism in this country on all "sides" is shocking. This past week, in addition to the Delaware Chabad, Nazi symbols were painted on a bus stop in Colorado Springs and Philadelphia's NAACP President Rodney Muhammad was removed after posting an anti-Semitic meme to Facebook. In the past three months we've seen the California Board of Education go ahead with an ethnic studies curriculum that is openly anti-Semitic and anti-Israel as part of its efforts to promote diversity and understanding among cultures. Synagogues have been defaced in Pennsylvania, Boston, Florida, and Cleveland, among other places. And that's a good week, because nobody was put in a hospital or killed.
While "anti-Zionism" provides a fig leaf for anti-Semitic bullying campaigns, especially on college campuses, the idea that there is some clear line between the new and the old types of blood libel is increasingly hard to credit in an age of hypersensitivity to every other kind of real or imagined slight. At USC, Jewish student Rose Ritch resigned from her position as vice president of the student government after being bullied for her "Zionism"—meaning her refusal to stridently condemn and disavow Israel, a subject that has zero to do with student government at the college.